CBD (Cannabidiol) is one of the two main compounds among many found in the Cannabis plant.
Official studies show CBD exhibiting health benefits including pain reduction, anti-inflammatory, neuroprotectant, tumour reduction, hormonal balance, management of seizures, bone growth, blood sugar stabilisation, improved skin conditions and anxiety control. This list is not definitive as there are many more benefits to this wonderful herb.
CBD rich strains allow users to benefit from the plant legally in the UK.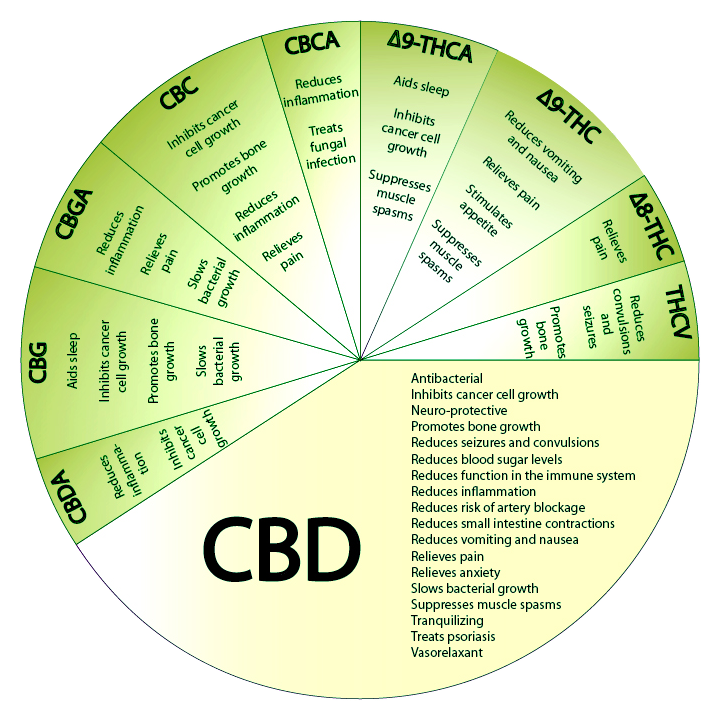 If you're looking to buy CBD Oil in the UK we highly recommend Cannica. They produce premium products at HIGHLY competitive prices.